Contacts
Porto (Head Office)

Rua de S.Caetano, 250 Apartado 505
4411-701 Canelas VNG

t. +351 22 715 06 50 | f. +351 22 715 16 99 | embalcer@embalcer.pt
Leiria (Branch)

Rua do Monte, 23A - Touria - Pousos
Apartado 32
2410-477 Leiria

t. +351 24 482 90 53 | f. +351 24 483 25 40 | embalcer.centro@embalcer.pt
Lisboa (Branch)

Rua de Entremuros, 54
Núcleo Emp. S. Julião Tojal - Fracção BS
2660-533 São João do Tojal

t. +351 21 957 56 18 | f. +351 21 195 54 95 | embalcer.sul@embalcer.pt
Product advantages
Absorbs greater shock force;
More meters per coil, less changes;
No rust, leaves no marks in the packaged product;
Sometimes, avoids the need of use of corners;
Easier to handle;
Resistant to UV radiation and moisture.
---
FHORT Polyester Strapping
It is quite a superior alternative to the use of steel strap in economic terms, being much cheaper in terms of handling and safety as it is more flexible and manageable and represents a lot less danger of injuries during its utilization.
The range of plastic strap in Polyester (PET) produced by EMBALCER offers a wide solution for average and heavy applications such as: ceramic products, wood, corrugated cardboard, bottles, steel products, among others. The safety of its products is ensured by the constant investments in new technologies of production that allows us a highly traceability of the quality of our production.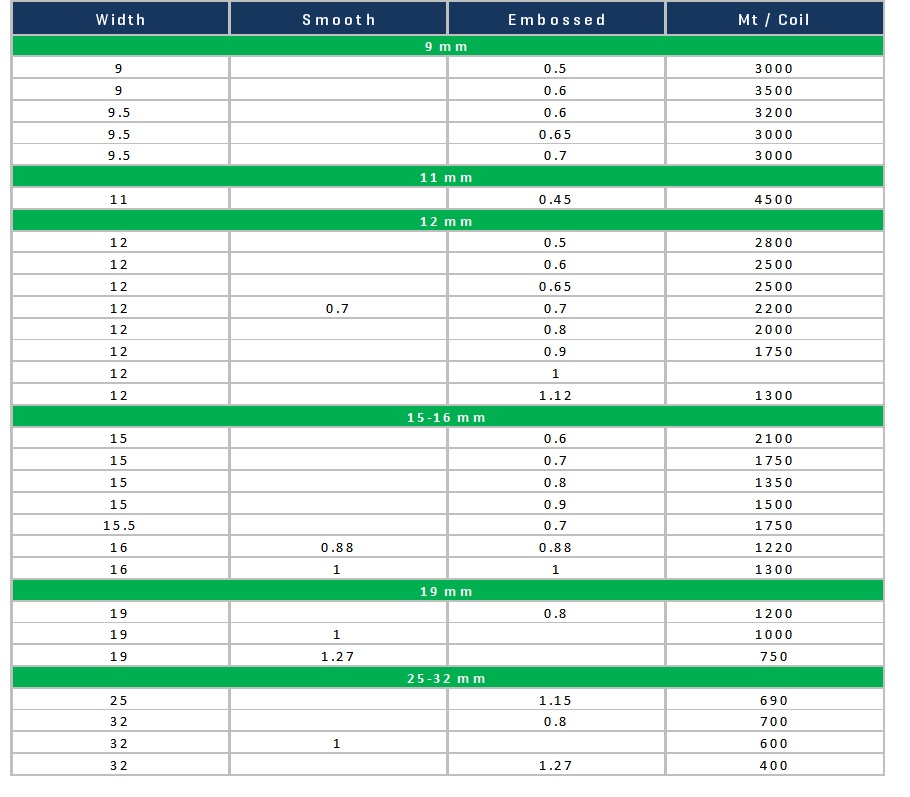 ---
Related industries
---
---